Activity
---
EVOCHEM S.A. is the new company name of U DISTRIBUTION S.A., producer and distributor of MERCOLA, SWAN, MINOS and PGP brands, specialized in chemical products for the construction industry and DIY markets.
The new name EVOCHEM S.A. is effective from December 1st, 2016.
Press release November 23rd, 2016 (PDF)
EVOCHEM S.A. is engaged in the production and trade of adhesives, sealants, insulation materials, paints and coatings, wood protection and preservation materials, as well as chemicals for protection and preservation of buildings and technical constructions. Its range of products includes color and technical sprays, cleaners and specialty chemicals.
EVOCHEM S.A. is a private family company, with a modern philosophy, and a strong management dedicated to the continuous development and improvement of its organization skills and quality procedures, throughout its activities. Strong emphasis is placed on following the company philosophy of continuous development of products, procedures, research activities for eco-friendlier formulations and actually useful, value for money products.
Solid investment has been done on achieving top customer satisfaction, covering the whole of Greece and Cyprus. Exports in more than 10 countries build the international profile of the company. The export side of the business has been earmarked for further development.
EVOCHEM S.A. follows the world market practice by offering innovative products of unique quality to the building and construction sectors, and also to consumers expecting professional quality products for DIY applications.  It also serves a wide variety of industrial activities with specialized adhesives and specialty chemicals in the wood, paper converting – packaging and product assembly sectors.
EVOCHEM S.A. has a policy of continuous development of processes, buildings and equipment as well as IT, aiming towards a safe working environment. The company's most essential development effort is focused on the improvement of the human factor. The people that provide the high quality service to its clients.
EVOCHEM S.A. has been improving its strategy of investing in innovative products and production technologies, with emphasis on eco friendlier and energy saving products.
An extremely wide product profile in the Greek market was developed by the brands that EVOCHEM S.A. produces and markets, selling millions of adhesives, sealants, coatings and sprays, in the industrial and consumer markets, under MERCOLA, SWAN, MINOS and PGP brands.  The amalgamation of the activities and experience of EVOCHEM S.A. brought together a one stop shop offering a unique and extremely wide product range, backed by a deep technology background and powered by very strong branding, with very high consumer awareness.

Our top brands
---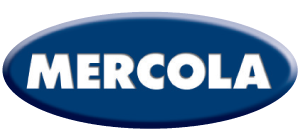 MERCOLA is a historical company dating back to 1960. Working in co-operation with various family and multinational industries from Europe, developed a wide technological background and a strong client base in the industry, offering specialized products in the wood and paper industries, in automotive assembly plants and a multitude of tailor made products required for specific applications in industry. The quality of the company's organization and manufacturing capability attracted top quality collaborations from leading multinational groups, including license agreements for local production. 
In the mid - 90's the company made a swift change of focus, away from  industrial applications due to the rapid de - industrialization of the country, turning its focus on construction related  and consumer products. This new direction was instrumental in forming the new corporate entity, with a highly developed branding profile.
To achieve this, a big effort was made towards gaining a wide market presence in the huge number of local DIY - Hardware stores and in high profile DIY retail chains like Leroy Merlin. This market led orientation resulted to a rapid and steady brand extension, increasing the number of products significantly in new categories, following the market trends.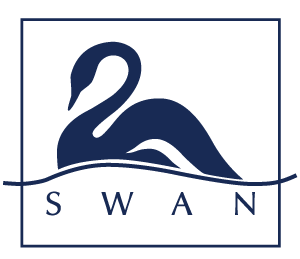 SWAN paints, a well-established brand in the market of coatings is synonymous to "value for money" concept. Very popular among professional users as well as DIYers, gained a significant market share in the Greek market as well as abroad following a honest perspective in excellent value of product for the money spent, resulting in an excellent customer experience. By avoiding advertising costs SWAN paints became popular through trial and word of mouth. SWAN paints followed a brand extension strategy increasing significantly the product range in industrial coatings and DIY markets.
MINOS is a historical name in sprays as it is the first spray manufacturing business in Greece dating back to 1968. MINOS became synonymous to spray in the Greek market introducing to clients the easy and effective way to get things done with a colour spray! The most well-known brand in Greece in sprays based its success in the professional as well as DIY market on the "excellent quality on one go" concept and the wide range of products. Apart from the colour spray, MINOS developed numerous technical sprays offering solutions to applications where normal applications were difficult or not possible.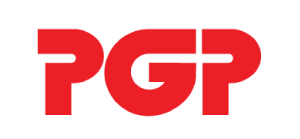 The American technology products PGP have been produced and marketed in Greece successfully for 40 years. The brand PGP based its success in the most demanding market of waterproofing with the unique total performance product DRYPROOF. The products developed through these years offered trustworthy solutions for solving difficult problems of humidity in constructions. Starting its business with problem solving solutions for basement humidity, extended the product range to a full product line covering any demanding application.